Val Bennett - Lead Vocals, Support Vocals, Acoustic Guitar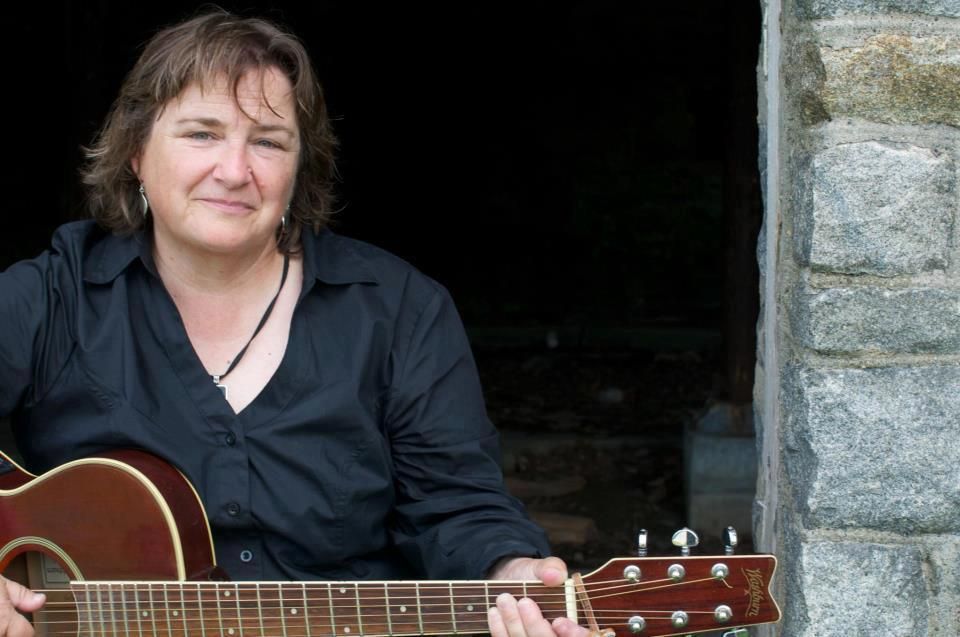 Val has been performing solo and with bands for many years. She has played in major festival venues throughout Maine including the Maine Festival and The Balloon Festival in Lewiston, Maine. The last few years have found Val performing  in Waterville, Hallowell, Auburn and Westbrook, Maine both as a soloist and as the band leader of The Over EZ Band - an all girl band. Val is also a member of The Plaid Dragonflies with Tess Zardus and has co-written and co-produced their first CD titled The Plaid Dragonflies.

Val  began playing guitar at age 10 and soon found that she had other musical talents of songwriting as well.  She started performing publicly at age 17 and was a full time musician for 10 years following and continued her musical career with a Minor in Fine Arts. Val went on to write a children's puppet musical called The Five Little Monsters which aired on Portland Maine local television station for two years. 
Val describes herself an entertainer who has boundless energy on stage, and really enjoys performing music. Val is also a musical artist, writing songs that touch the soul. Val has recorded three albums. Her first album, a self-titled cassette called Valerie Bennett was recorded in 1987 at the former Pilgrim Studio in Brunswick, Maine.  Her second album called Super Bennett Flies Again includes all original children's songs . Val recorded her first CD titled Sad Girl Songs in 2000 at the Track Farm Recording Studio in Cape Elizabeth, Maine. The album contains powerful songs about love, love lost and growth. This recording was inspired by the Joni Mitchell Blue album.
Over the most recent years, Val has also mentored many women as beginning musicians and in 2003 was a Women's Mentor Award winner.  Val continues to enjoy working with a variety of musicians and making music that can both entertain and give pause for reflection.